Dear users, we have published a new website of the University Computing Center SRCE! SRCE, as a leader in the digitalization of Croatian science and higher education, follows the latest technological trends and wants to meet the expectations of its users, so this year we decided to refresh and modernize the web.
The first SRCE's website was published in 1995, and this is the tenth one in a row on which we have continuously published information about our services, business and news for twenty-eight years.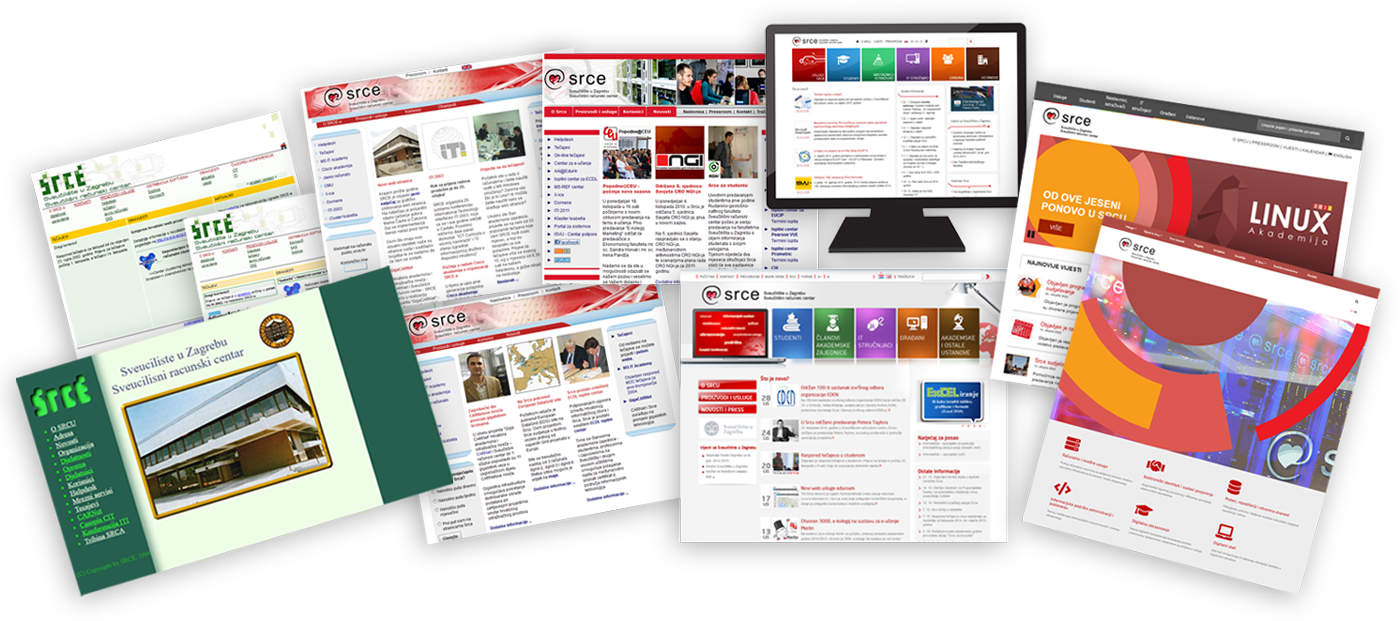 The website was completely created by SRCE's employees. A team of eleven employees participated in the project of creating the new website, and more than fifty of them participated in the creation and refinement of the content.
The new website was created to follow the changes in the visual identity of SRCE, but also to provide an even easier access to all the services that SRCE offers to users.
Considering that the SRCE's website is visited by an average of 115,000 unique users per month, it was important to enable the content of the pages to remain as accessible as possible to such a wide audience. This is the second SRCE website where our tool for accessibility for people with disabilities has been applied. It is possible to adjust contrast settings, font size and adjust the type of font for people with dyslexia.
The website is built on the Drupal 9 content management system that has powered over a million websites around the world. This version of CMS Drupal is more secure, faster, more accessible, more flexible and more scalable than the previous versions, which additionally contributes to the semantic design and accessibility of content on the web.
As before, we paid special attention to ensure that the web is properly displayed on different screen resolutions, that is, to ensure that the content is responsive. Compared to the previous website, in accordance with new trends in web design, we have increased the width of the pages to increase visibility and to display the content as well as possible. In addition, we increased the size of font, paid attention to the contrast between the font and the background, and increased the graphic elements on the pages and the spaces between them in order to maximize readability, visibility and navigation on the web.
An additional contribution to users' ease of finding the right content will be provided by simpler navigation and the information structure of the pages, which closely follows the new catalogue of SRCE's services and other business elements. With each service category, and with the service itself, a short description is given so that users can find out what the page is about as quickly and simply as possible, without reading all of the content of a page. All content has been revised and adapted to the new information structure.